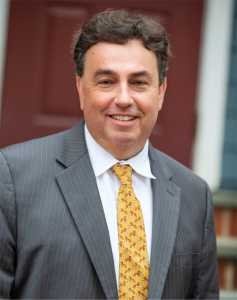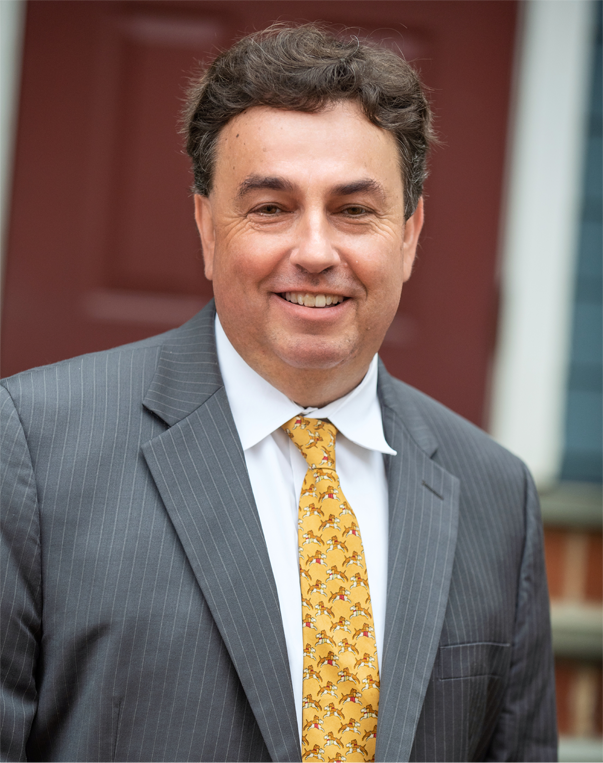 JOHN A. BONETA
ATTORNEY
Instructor, Moot Court, Northern Virginia Criminal Justice Academy. Assistant Professor, Marymount University. Prosecutor, Arlington County, Virginia, 1994-1996. Police Officer, Arlington County, Virginia, 1985-1994. Appointed to Falls Church Public Safety and Human Relations Advisory Commission, 1998.
John A. Boneta graduated from Catholic University, Columbus School of Law, magna cum laude (1993). He also has a Masters degree in criminal justice from American University (1984). Prior to graduating from law school, Mr. Boneta was a K-9 Police Officer in Arlington County from 1985-1994.
He was a Field Training Officer from 1988-1990, providing individualized training for recruit officers and local training on DWI laws and defensive tactics. During law school, Mr. Boneta completed internships at both the U.S. Attorney's Office in Washington, DC and the Office of the U.S. Marshal. Mr. Boneta was an Assistant Commonwealth 's Attorney in Arlington from 1994 to 1996. He prosecuted criminal, traffic, and juvenile cases in General District Court, and conducted jury trials on Felonies in Circuit Court. He responded to motions and prepared grand jury indictments. He was in charge of handling all Habitual Offender cases (civil and criminal) and teaching DWI law and procedure for the Police Department. He was also a member of the critical and fatal accident prosecution team. Prior to starting his own firm, Mr. Boneta was of Counsel to the national law firm of Speiser Krause, one of the oldest and more prestigious mass disaster and aviation accident firms in the country. He has also been a partner in the Fairfax law firm of Phillips, Beckwith, Hall and Boneta; and the associate attorney responsible for handling criminal cases for Baskin, Jackson, and Hansbarger.
Mr. Boneta has taught a variety of courses at Marymount University since 1997, including Racial and Ethnic Relations, Correctional Institutions, Cultural Anthropology, and Policing in America. Since 1994 he has taught at the Northern Virginia Criminal Justice Police Academy. Mr. Boneta has also taught numerous continuing legal education courses for the Virginia Bar on topics ranging from ethical issues in the practice of Criminal Law to DUI Defense, and the Use of Expert Witnesses. He was also appointed to the Falls Church City Commission on Public Safety and Human Relations in Falls Church, Virginia, in 1998.
Bar Memberships
1994, Virginia
1996, District of Columbia
1997, U.S. District Court, Eastern District of Virginia
Education
1993, Catholic University, School of Law, Magna Cum Laude
1984, American University, Master's of Science, Magna Cum Laude
1983, Gettysburg College, Bachelor's of Arts, Cum Laude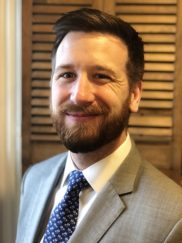 JEFFREY CLARK
ATTORNEY
Jeffrey Clark received his B.A. from The College of William and Mary, majoring in American Studies. He then received his juris doctorate law degree from the Wake Forest University School of Law.
Upon admission to the Virginia State Bar, Mr. Clark entered private criminal defense with Mr. Boneta. Following this, Mr. Clark worked as a prosecutor in Loudoun County. There, he gained vast trial experience, from misdemeanors to in serious, complex felony charges such as murder, sexual assaults, and crimes of violence. Afterwards, Mr. Clark joined Mr. Boneta's new office in Leesburg to continue his passion for protecting the rights of criminal defendants.
Mr. Clark is licensed to practice in both in Virginia state courts, and is a member of the Loudoun County Bar Association, as well as the Virginia State Bar. Mr. Clark has taught police cadets trial presentation for the last several years at the Northern Virginia Criminal Justice Academy.
Mr. Clark's passion for criminal law and being in a courtroom has served him his entire career. His practical knowledge about the nuances and intricacies of the law and the Constitution allows him to be a zealous advocate for his clients' rights. Through meticulous care combined with the wealth of experience and confidence he gained as a former prosecutor, he is able to assess all facets of the government's case—both weak and strong—in order to accurately advise his clients on the best course of action to protect their own best interests.
Throughout it all, Mr. Clark believes in taking the time to explain every step and detail of the court process to his clients, recognizing that a good lawyer must also be a confident guide to their clients as they navigate an often unfamiliar system. His detailed and thorough explanations of every step along the way in the judicial process are confident, clear, and tailored to each client's needs.
Bar Memberships
Education
2016, Wake Forest University, School of Law
2012, College of William and Mary